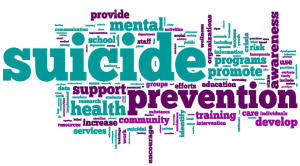 Did you know?
Suicide is the 3rd leading cause of death for youth aged 10-14.
In response to this alarming statistic, Suicide Prevention Week is a week aimed at bringing awareness to suicide warning signs, how to get help, and suicide resources that are available.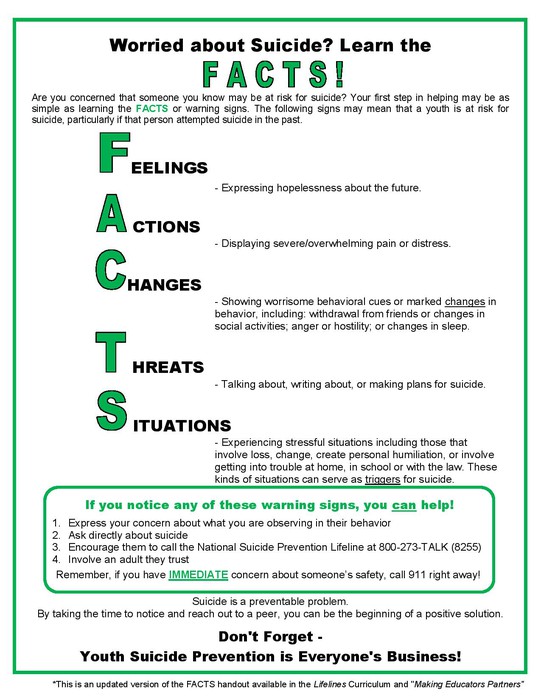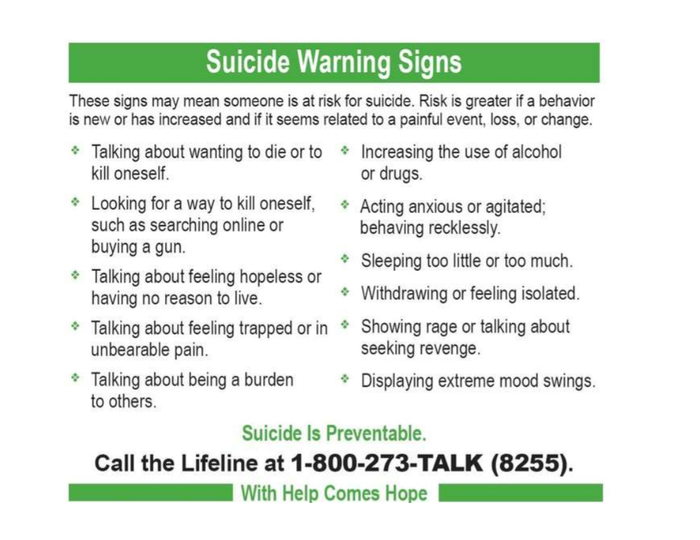 Students are encouraged to speak up and get help from a trusted adult if they or someone they know are at risk of suicide.
Parents, if you need additional resources or have any questions/concerns, please contact Mrs. Wells.
National Suicide Prevention Lifeline (1-800-273-8255)